Pictured above: Slides from our 2016 member exhibit. Please click on "See Our Work" to see the work of art in its entirety. 
What is LAFTA?
Founded in 1995, Louisville Area Fiber and Textile Artists (LAFTA) is an organization of visual artists whose work encompasses a variety of surface design and construction techniques, focusing on fibers, textiles and beads.
Our mission is to provide support to our members and to increase community awareness of fiber and textile art.
June 6th - July 1st
Opening Reception:
June 8th, 6:30 - 8:40 
Gallery 104
104 Main St.
LaGrange, KY
Sue Benner Workshop: Composition Quartet
Registration 0pen to non-members on May 8th 
Camp Loucon, Leitchhfield, KY
"AND THE AWARD GOES TO… The 2017 LAFTA Merit Award winner was Emily Yellina. Trish Korte and Elmer Lucille Allen are pictured here with Emily.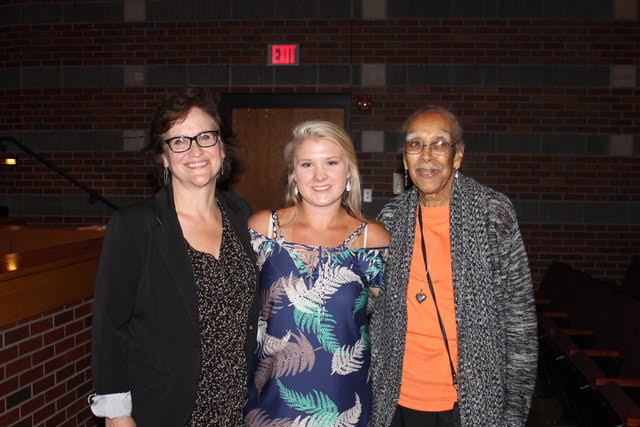 The winning fiber art piece!